With over 35 years experience, we strive to provide outstanding service, incomparable value, brilliant quality and workmanship, and exquisite exclusive jewelry designs. We look forward to fulfilling all of your future fine jewelry needs! Beth's Jewelry Shop is open Monday – Saturday and or by appointment anytime.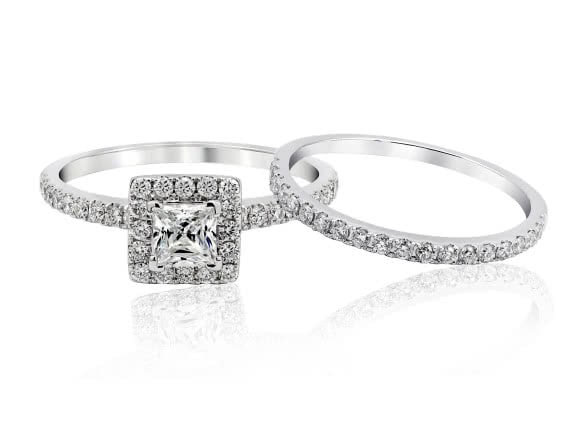 Celebrating Your
Love Stories
For 26 Years
I started working in the jewelry industry when I was 15. I worked for two jewelry stores learning from reading books, manuals, and apprenticeship from other jewelers and goldsmiths. After both of them went out of business, I opened "The Jewelry Shop" in 1997 in a 200-square-foot room in "Doc Epley's" building; an old historic house on East 3rd Street.
Throughout the next 11 years, I would move from the house to a larger location downtown on South Knowles Avenue then heading South to the Munson Plumbing Building and finally ending up in Heidi's Hallmark in 2010 when they expanded. In 2015 we created a new logo and renamed the business "Beth's Jewelry Shop." Customers always said that when someone asked them where to go for jewelry they just said to go to Beth's so it made the most sense to add my name to the name of the shop.

In July of 2019, we unfortunately were told that Heidi's Hallmark was closing in July due to a lack of business. We needed to make the decision to move or stay and expand the shop. With encouragement from friends, family, customers and prayer we decided to go forward with the expansion from a 500 square foot space to 1200 square foot space. Now we are able to serve more customers and expand jewelry lines, as well as, an expanded bridal selection for both men and women.
The biggest addition for our shop is the pork! Our family raises Hereford pigs and sells pork at the Minneapolis Farmer's Market every weekend throughout the Summer. Our customers have been asking if we have a retail location so we decided to add two commercial freezers at the shop and have all of our pork products available at the shop and the Farmer's Market. Check out our website at utechtshomegrownpork.com.
​​​​​​​We are now Your Home for Bacon and Bling!